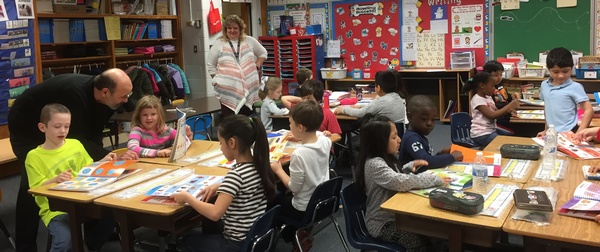 The Virginia Education Foundation's mission is to provide grants and assistance to Virginia Title I public schools and qualifying organizations in Virginia that serve the educational needs of low-income children as well as eligible students with disabilities.
Organizations funded or supported by the Virginia Education Foundation (VEF) may work cooperatively with other non-profits in Virginia which provide educational programs, scholastic instruction, scholastic assistance, scholarships, supportive services, and educational resources in order to enhance educational opportunities and outcomes for low-income children and eligible students with disabilities.
Title I public schools and organizations funded or supported by VEF promote and enhance children's literacy, school readiness, grade level reading, and school success for primarily low-income children and youth in Virginia.
While VEF's grant-making is typically by invitation,
inquiries
concerning support are welcome
_________________________________________